Seismic Base Isolation System
The Pellegrino Seismic Base Isolation System
A Seismic Solution for Storage Rack Systems
The Pellegrino Base Isolation Seismic System dissipates up to 85% of the seismic energy that can be exerted on a pallet rack storage system during an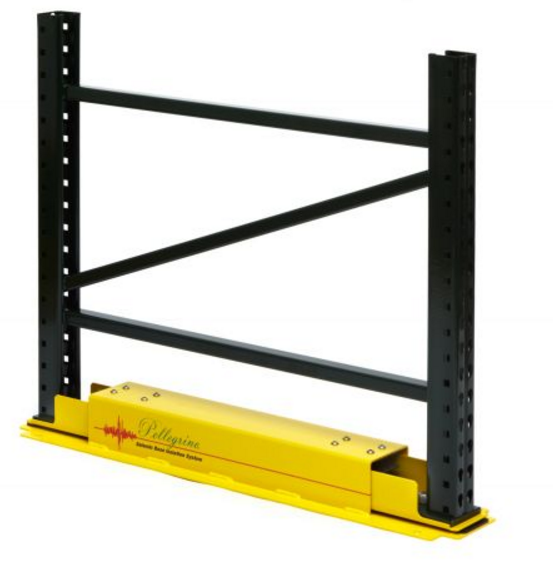 earthquake. This base isolation unit is positioned between the columns of an upright frame and anchored to the floor, allowing the rack structure to move.
The Pellegrino is designed to withstand an seismic event 25% more intense than the Northridge or Loma Prieta earthquakes which reached magnitudes of 6.7 and 6.9 on the Richter moment magnitude scale.
FEMA has established new guidelines for seismic activity zones and Ridg-U-Rak responded by designing this innovative product that can make storage rack systems capable of withstanding the most powerful anticipated earthquake.
Storage Rack System Requirements:
Maintain rack integrity during large seismic events

Reduce the risk of personal injury during an earthquake

Minimize product loss
The Pellegrino Base Isolation Seismic System:
Meets new performance guidelines developed by FEMA

Passed rigorous testing at the Structural Engineering Earthquake Simulation Laboratory

Can be utilized in a variety of rack configurations

Can be retrofitted to existing rack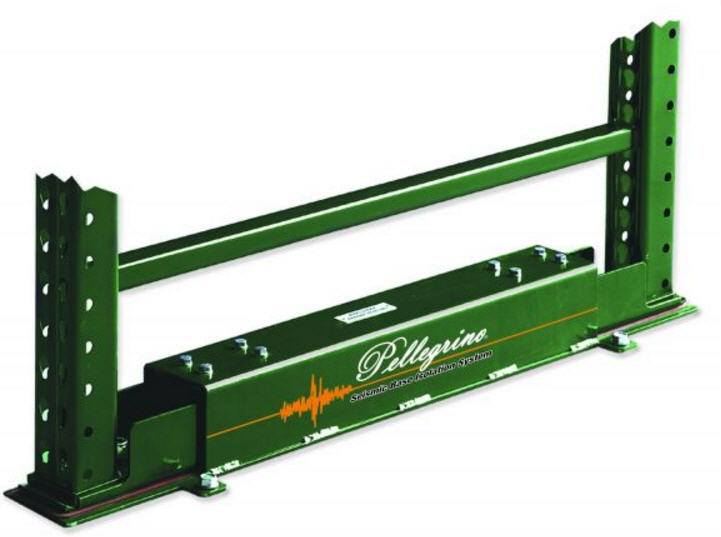 RIDG-U-RAK conducted more than 100 earthquake simulations with varying loads, product configurations and base arrangements during five weeks of testing at the Structural Engineering Earthquake Simulation Laboratory located at the State University of New York at Buffalo. This world-class laboratory is home to some of the most sophisticated seismic equipment available for structural testing. These tests were conducted on one of two 23 by 23-foot shake tables that operate in three dimensions to best replicate real world earthquakes.