Used Equipment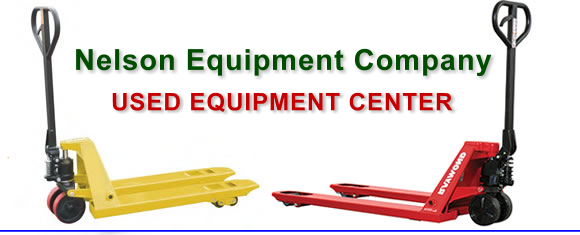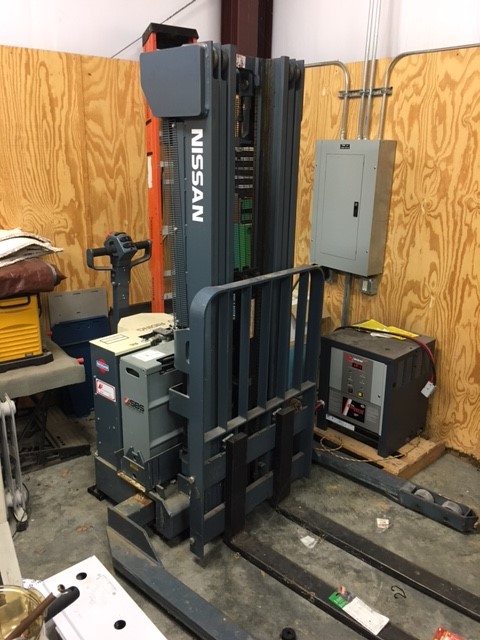 Nissan Model WSN-30-TTH stacker in good condition available with new industrial battery.
The lift has a capacity of 3,000 lbs with a lifting height of 188″ high.
Contact Kurt Nelson for more information at 318-688-9970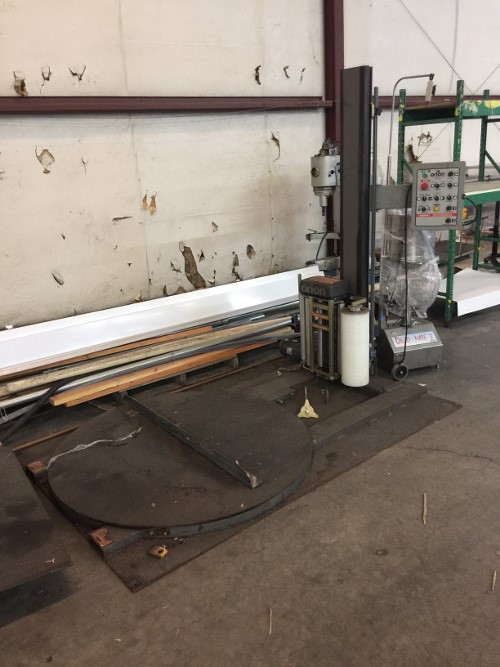 Used Orion stretch wrapper for sale.
For additional information
contact Mark Nelson at  318-688-9970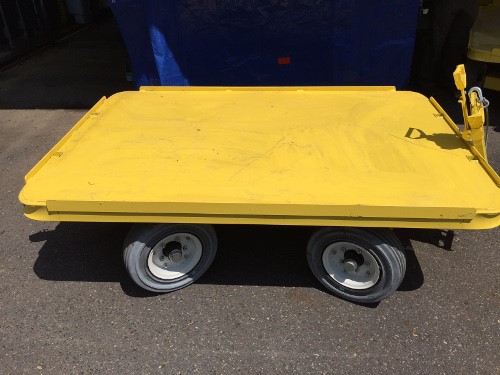 Used Quad Steer Tracker Trailers, good condition, in stock. Model QS3/3M.
Deck size is 48″W x 60″L with a capacity of 3,000 lbs.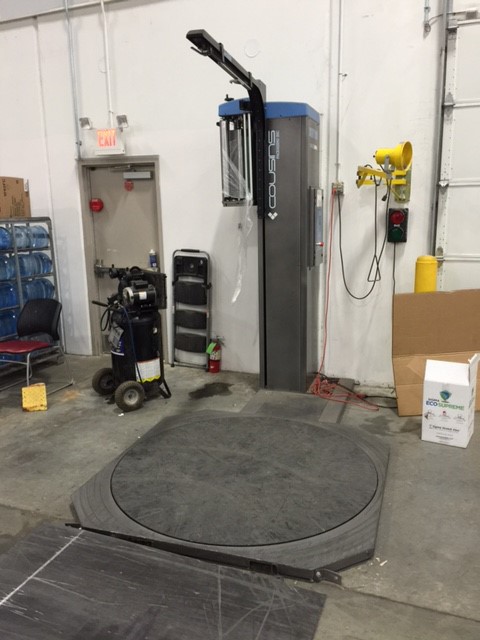 Used Stretch Wrapper  – For additional information regarding this system
contact Mark Nelson at 318-688-9970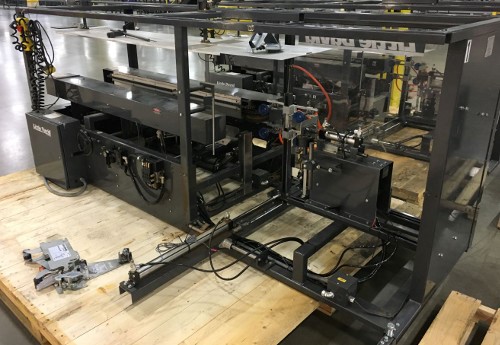 Used Little David Loveshaw Carton Erector  –  Loveshaw CF40 Carton Erector,
120V supply, 21 cartons per minute. For additional information
contact Mark Nelson at 318-688-9970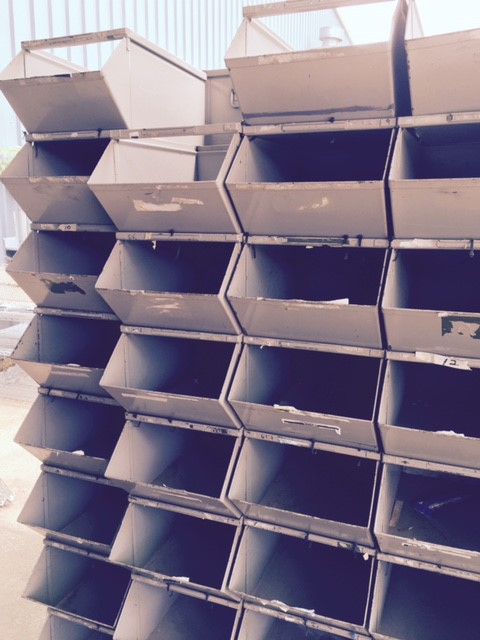 Stackable Bin Boxes  –  used metal hopper style stackable bin boxes in stock.
Dimensions are 20-1/2″L x 12″W x 9-/12″H with a capacity of 100lbs.
Priced to
move at $6.50 each with a minimum quantity of 16 per order.
The cost for
new would be $28.50 each.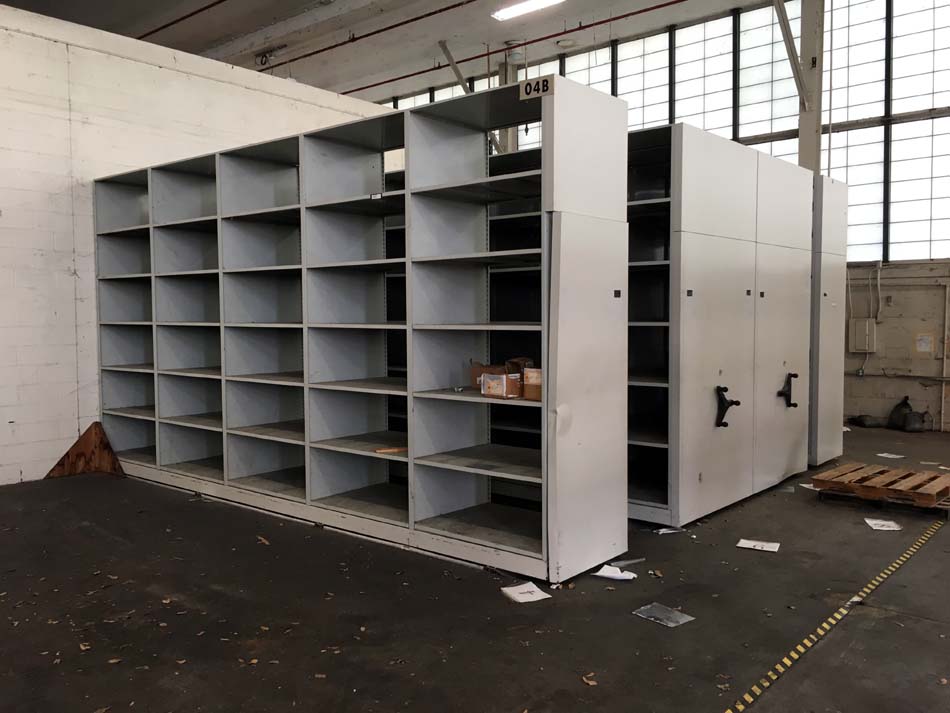 Used Mobile Aisle Shelving
20′ x 20′ x 10′ High
Total of 30 Units that are 48″ Wide
Contact Kurt Nelson at 318-688-9970
We still have access to an inventory of used selective rack material of various sizes.
Please contact us for your requirements.