Truck Restraints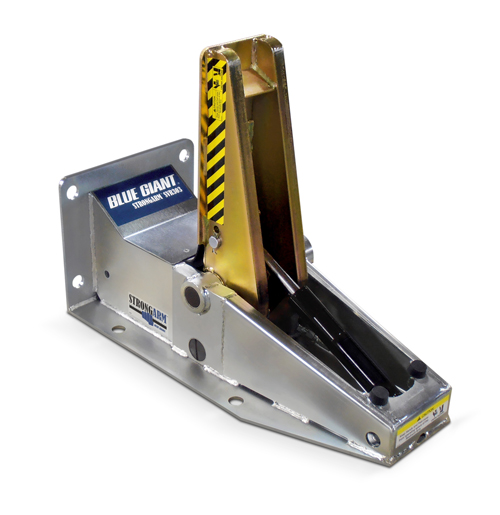 Hydraulic Vehicle Restraint
Delivers advanced functionality and security to loading dock operations. The incredible low profile allows the rear impact guard to clear the restraint body during arrival to or departure from the loading dock causing no physical or costly damage to either the trailer or the restraint itself.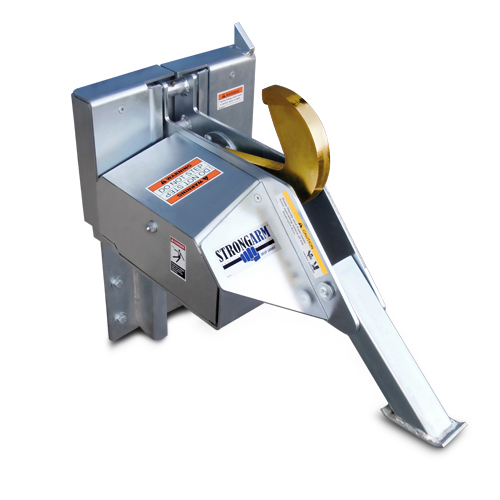 Electric Vehicle Restraint
Wall-mounted electric vehicle restraint secures a trailer to the loading dock via an electro-mechanical hook design. The eco-friendly restraint combines advanced engineering, positive holding ability, and sophisticated touch controls to make your loading dock safer than ever before.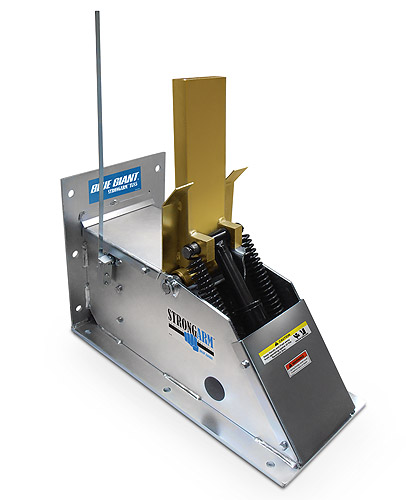 Hydraulic Vehicle Restraint
Restraining technology centers around a non-impact "swing-up" arm design to confine a vehicles rear impact guard or ICC bar. Vehicles remain safely stationed at the dock without time consuming and uncertain chocking.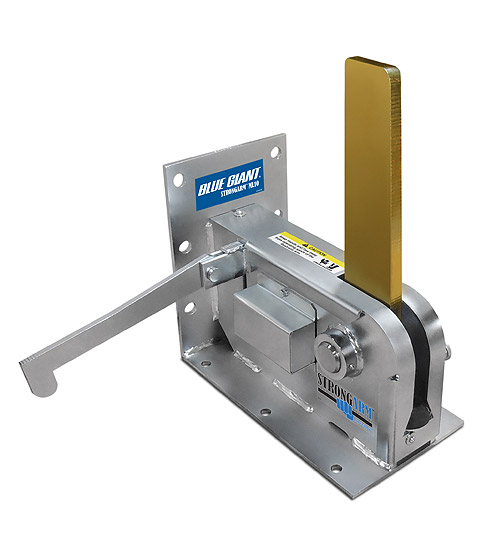 Manual Vehicle Restraint
Simplicity of design, heavy-duty construction materials and minimal maintenance /lubrication requirements reflect on long-term low cost of operation. The dock attendant controls safety and productivity quickly and efficiently with a single detachable control rod.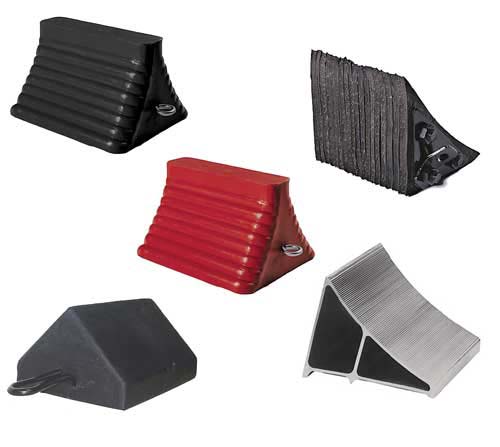 Wheel Chocks
Wheel Chocks
Wheel chocks for all vehicles and uses Full list of aluminum wheel chocks, rubber wheel chocks, urethane wheel chocks, wood and railroad wheel chocks. We also provide stop blocks for paper rolls and many other applications. We offer chocks for fire truck use, large commercial airliners, off road vehicles, mine trucks, loading dock bumpers and even chocks for trains, pipes and paper rolls.

We Have A Complete Line Of Dock Products
A complete line of products designed for the loading dock area to protect dock equipment, building wall, cargo and personnel.