Carousels, AS/RS, VLM's
Automated Storage and Retrieval Systems

Automated Storage and Retrieval Systems join high-performance with high-capacity. Flexible enough to meet your unique requirements, our warehouse storage systems will minimize the space used and maximize the efficiency and productivity of your operation. Whether you're dealing with pallets, containers, raw materials, cases or totes, we have a solution that will keep your operation running smoothly.

An effective automated storage and retrieval system provides several benefits for supply chain management:
An efficient AS/RS system helps companies cut expenses by minimizing the amount of unnecessary parts and products in storage, and improving organization of the contents of a warehouse. Due to automated processes, it also allows for more storage space due to high-density storage, narrower aisles, etc.

Automation reduces labor costs while lowering workforce requirements and increasing safety.

Modeling and managing the logical representation of the physical storage facilities (e.g. racking, etc.). For example, if certain products are often sold together or are more popular than others, those products can be grouped together or placed near the delivery area to speed up the process of picking, packing and shipping to customers.

Enabling a seamless link to order processing and logistics management in order to pick, pack, and ship product out of the facility.

Tracking where products are stocked, which suppliers they come from, and the length of time they are stored. By analyzing such data, companies can control inventory levels and maximize the use of warehouse space. Furthermore, firms are more prepared for the demands and supplies of the market, especially during special circumstances such as a peak season on a particular month. Through the reports generated by an AS/RS system, firms are also able to gather important data that may be put in a model for it to be analyzed.
Stacker Cranes AS/RS
Heavy duty, unit load stacker crane for pallet loads, rolls or containers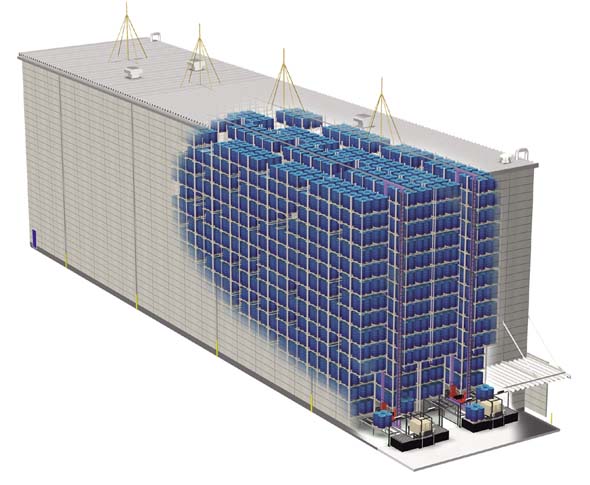 Click On Photos For Larger Image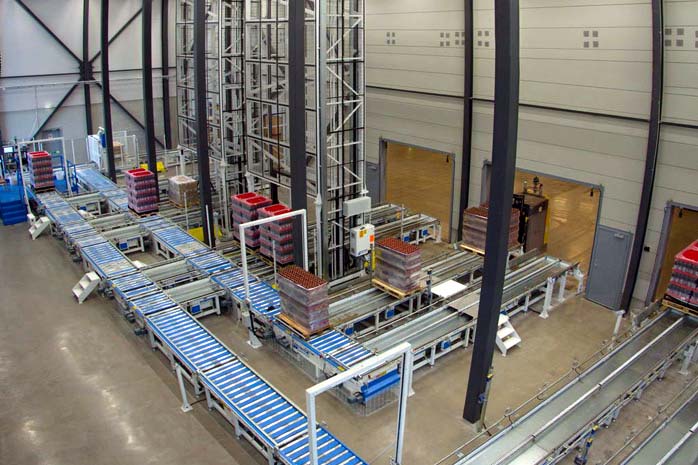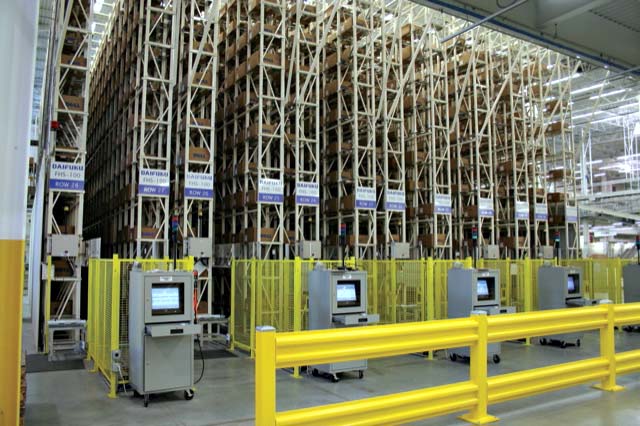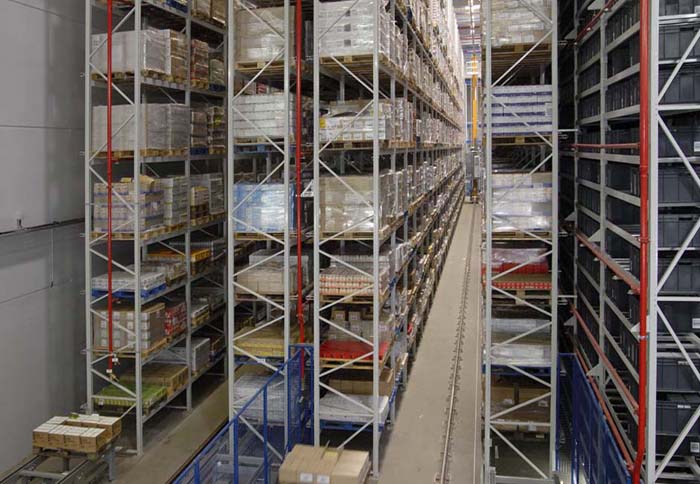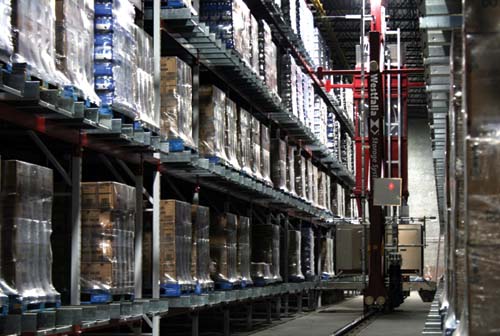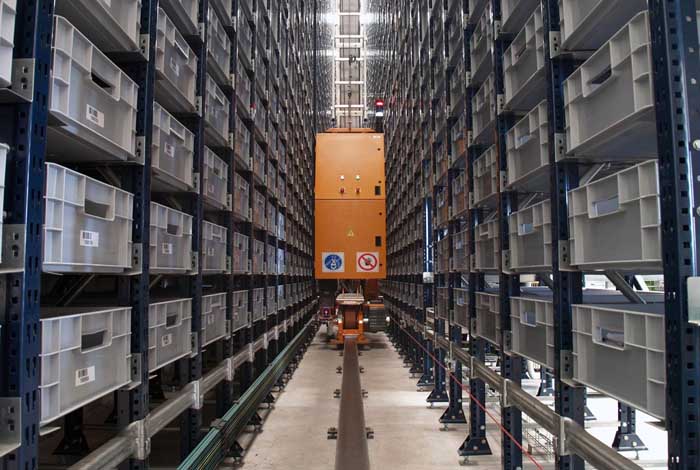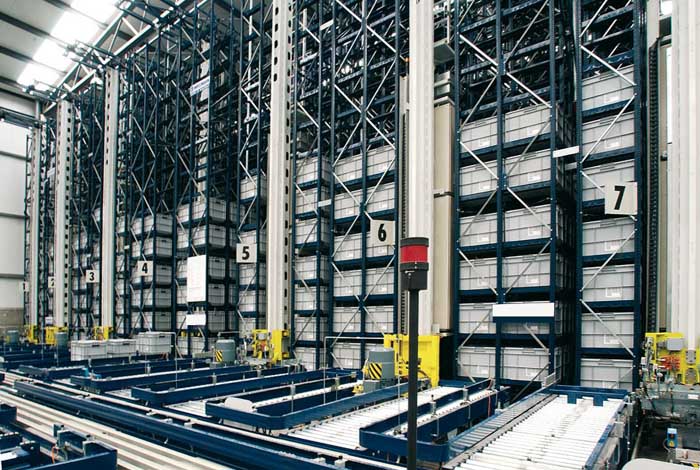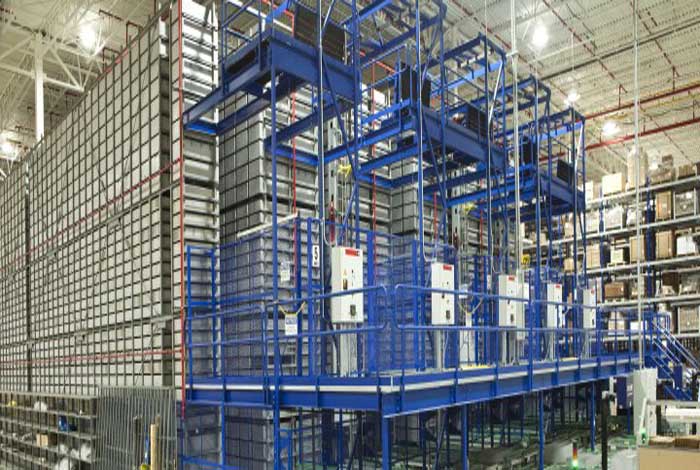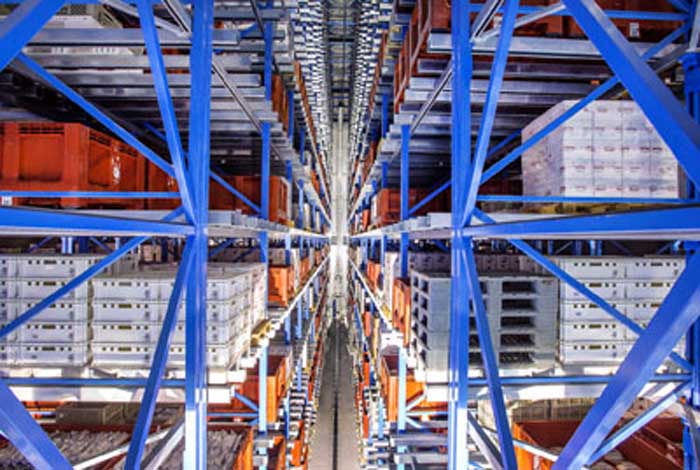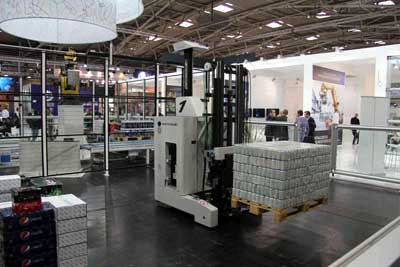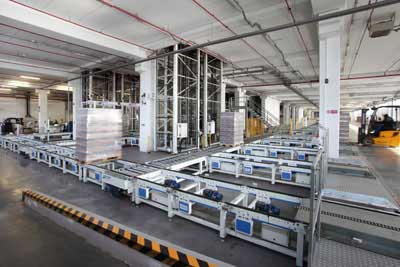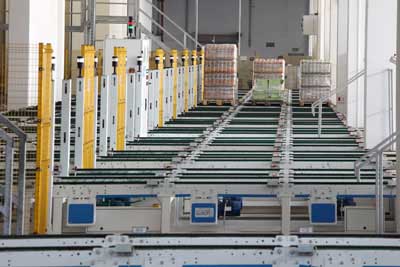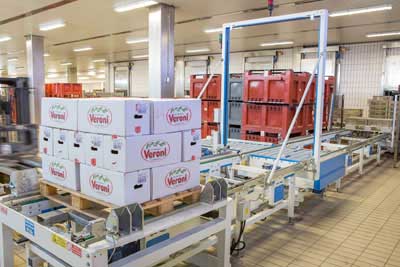 VLS (Vertical Lift Sequencer)

A VLS is a single case, direct access, temporary storage device with a minimal footprint thanks to its vertical design. The machine uses lifting beam technology and a unique combination of a bottom handling extractor and cantilever finger storage to reliably handle a wide variety of totes, cartons and other unitized loads.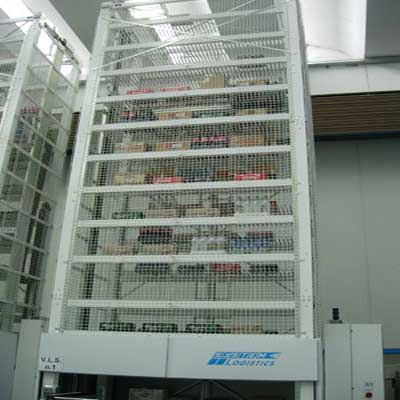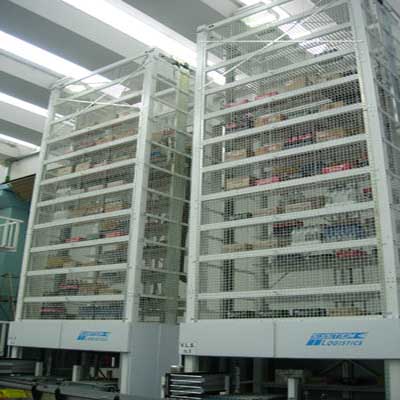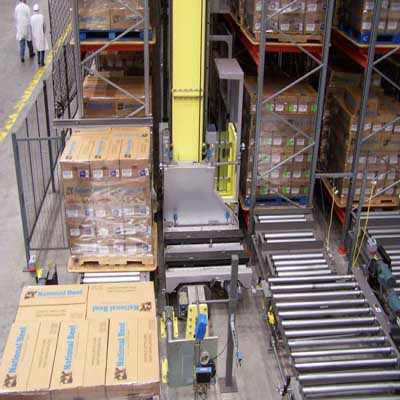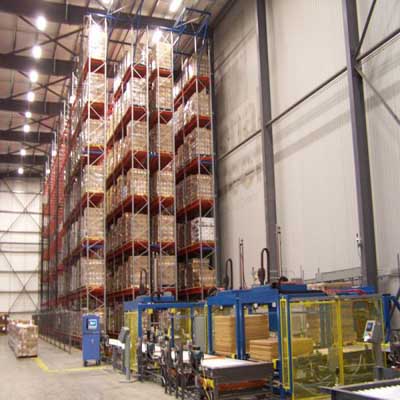 MODULA™ Vertical Lift Module
single unit storage system

System Logistics manufactures vertical lift module called MODULA®. These systems consist of two rows of supports which contain trays that are transported by an automated elevator from the supports to the picking bay. The elevator moves vertically in the center between the two rows of supports. The high density storage warehouse is controlled by a hardware and software system that is efficient and easy to use. MODULA® automatic storing system consists of a completely modular structure and can be up to 14 m high to exploit the maximum available height in the building. MODULA® is controlled by SYSTORE® software and allows an elevated storage density and a large savings in terms of floor space.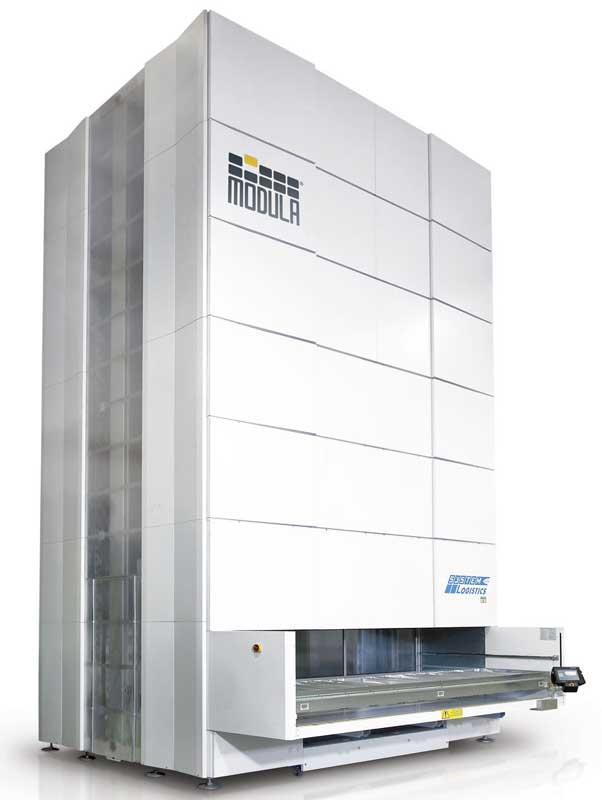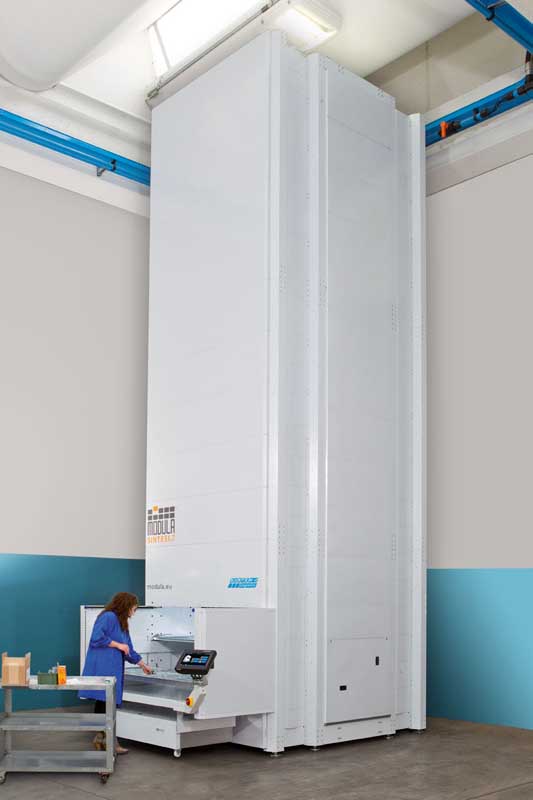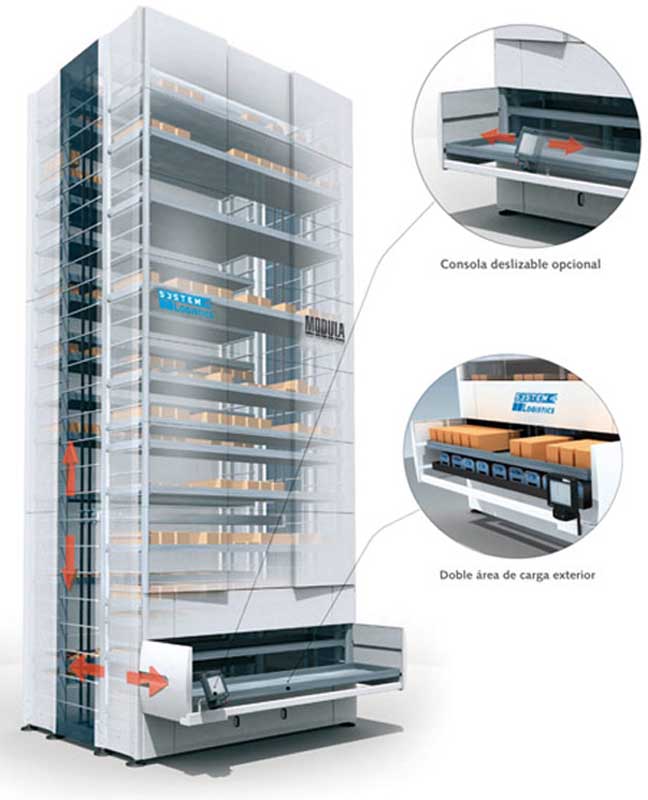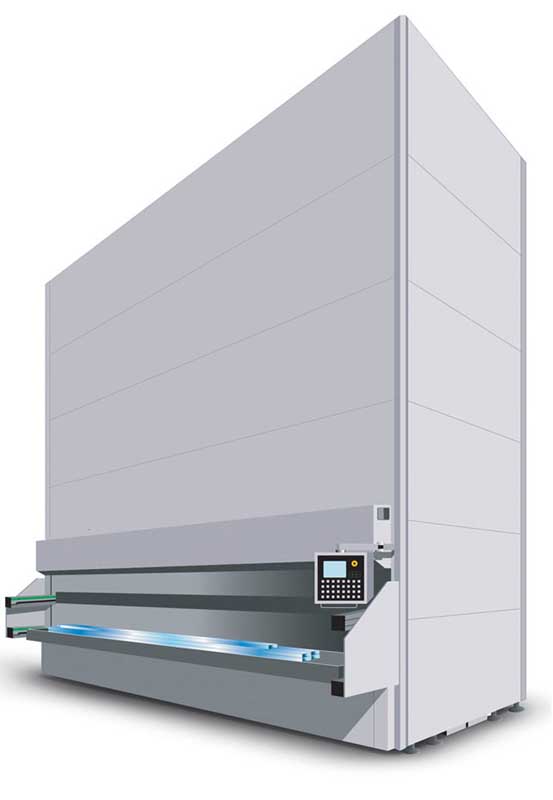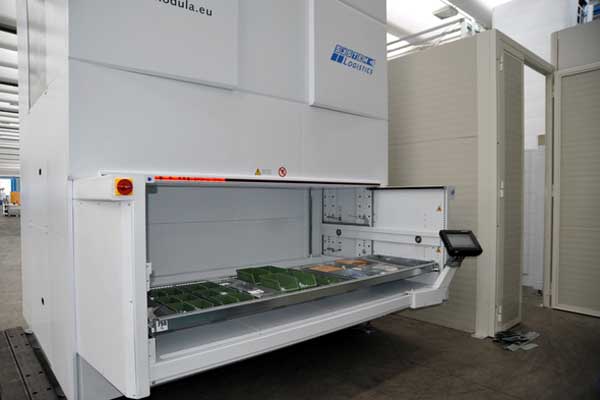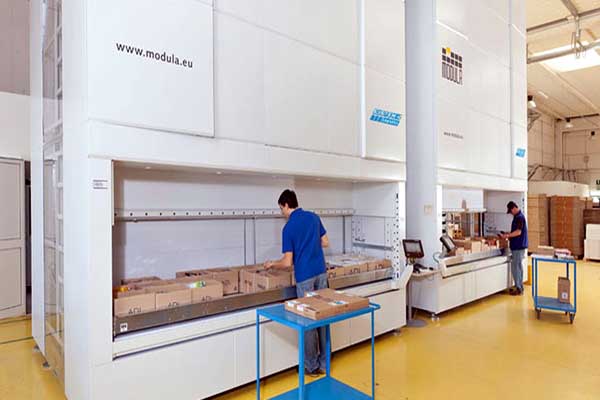 Other Types Of Vertical Storage Units
Tires, Spools, Reels, Carpet Rolls, Trays, Drums, Etc.
In picking operations, carousels are one of the fastest, most efficient technologies available. High density carousels save space and increase productivity by bringing parts and components to the order picker or assembly worker. Carousels enhance product storage density, security, and picking throughput. The proven NECI team is fully capable of designing and producing a carousel system- to meet your material handling needs.