Cranes & Hoists

Shop For – Adjustable Cranes, Fixed Cranes, Bridge Cranes, Floor Cranes, Gantry Cranes, Jib Cranes, Hoists, Drum Hoists, and More
Need Special Pricing or More Information
Click On Images For A Larger View

Workstation Cranes

Work Station Cranes are a proven way to improve productivity, increase quality, and provide a safer work environment. Both the aluminum and steel Workstation Crane Systems utilize enclosed track that is high in strength and low in weight. With the ability to span up to 30 ft. and lift capacities between 150 and 4000 lbs., our line of ergonomic crane products guarantees increased productivity.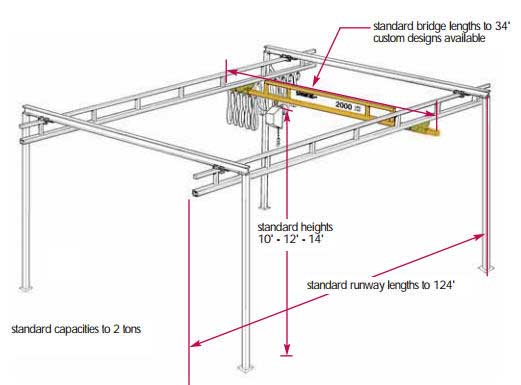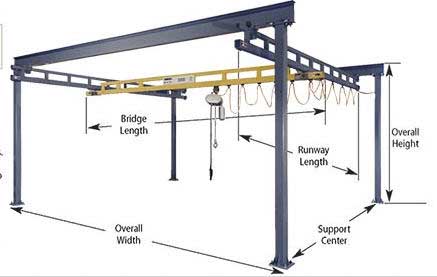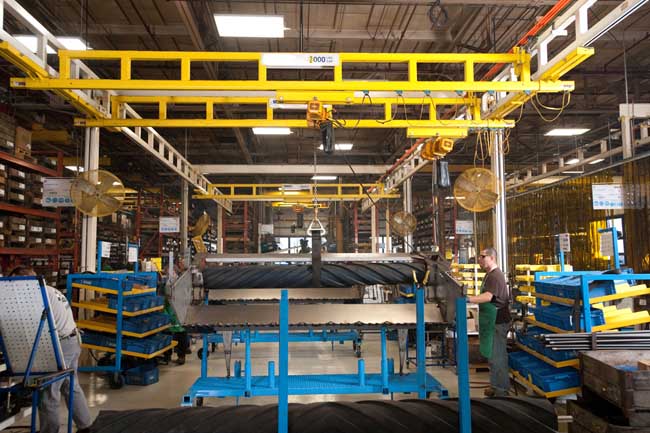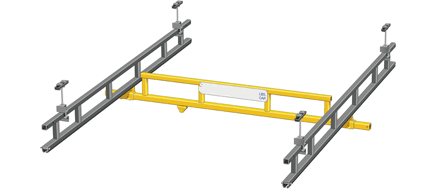 I-Beam Jib Cranes

I-Beam Jib Cranes are superior to utility jibs. The easy rotation and superior standard deflection allow workers to position loads safely and easily. I Beam Jibs are available in floor or wall mounted and manual or motorized rotation.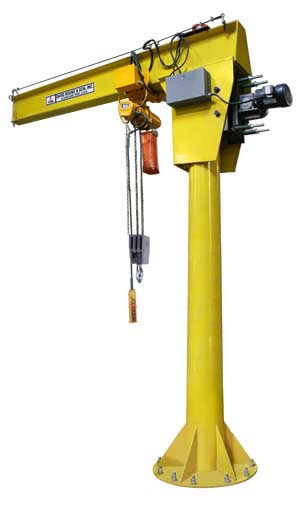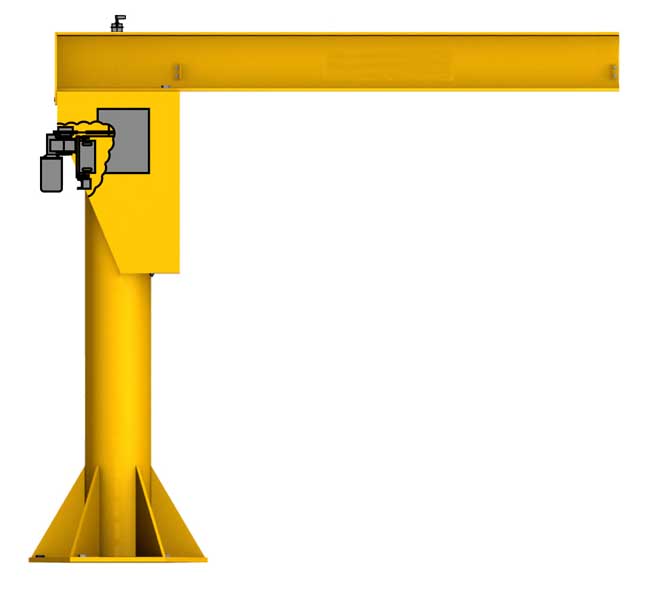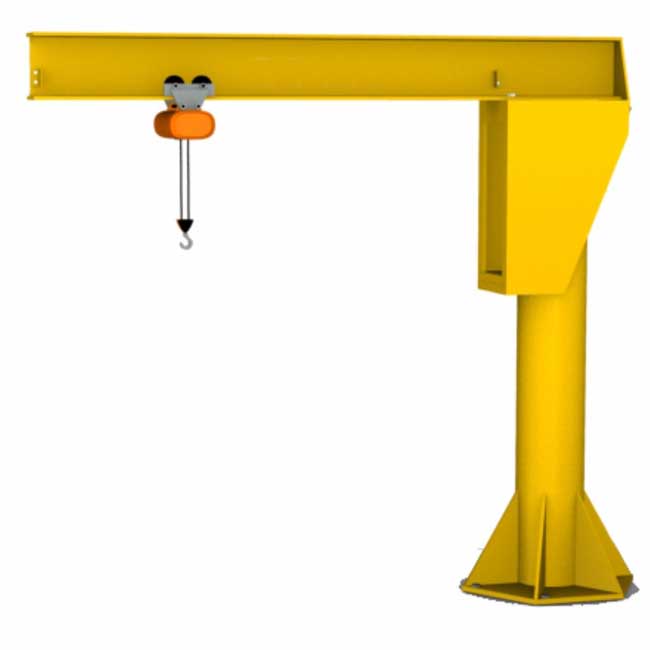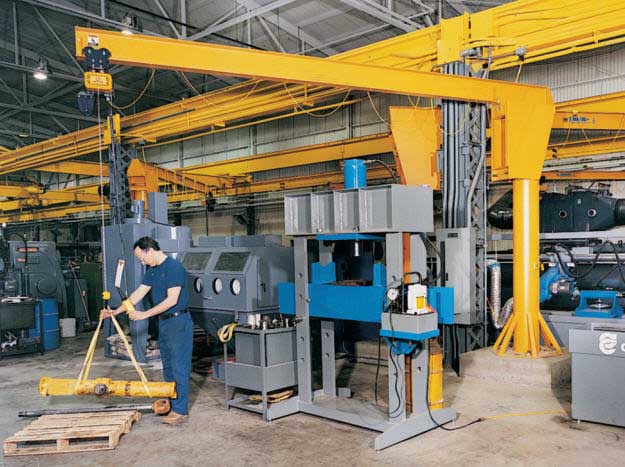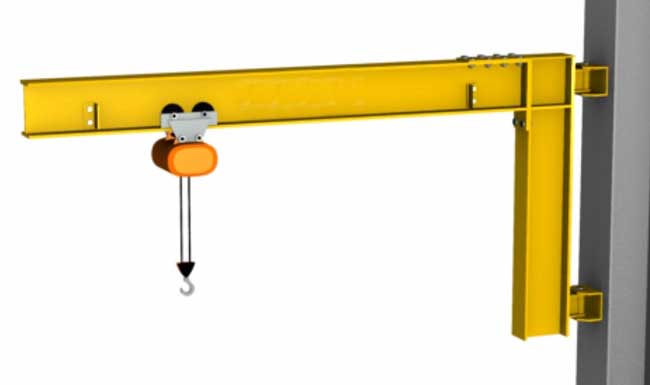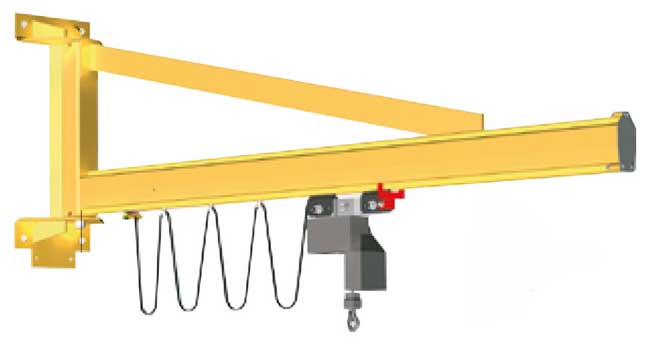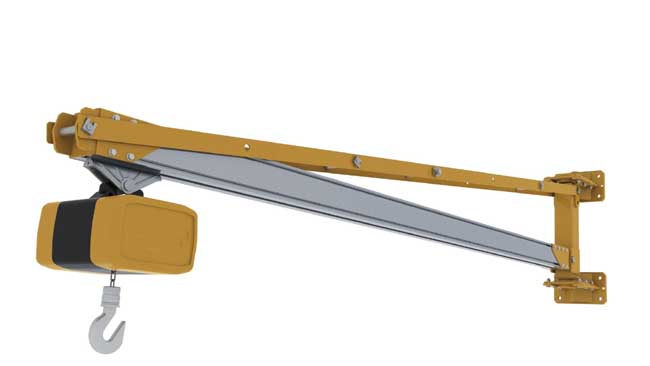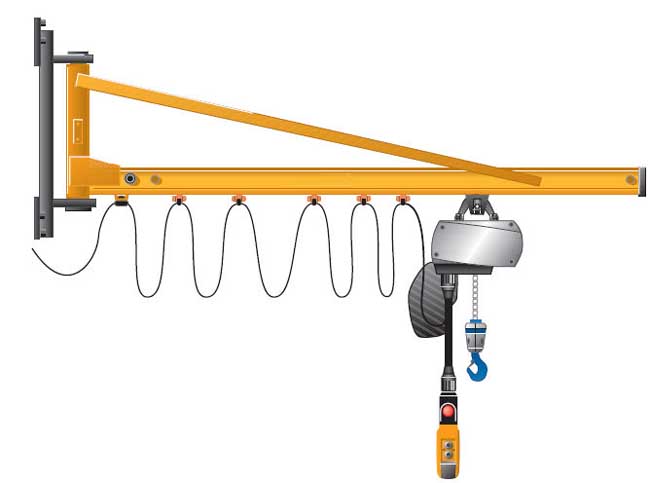 Articulating Jib Cranes

Articulating Jib Cranes can position loads in places you cannot reach with traditional jibs. They provide easy rotation and consistent responsiveness when positioning loads throughout the crane's coverage area. These jibs can position and spot a load around obstructions, through doorways, or rotate in close to the free standing mast or building column. Available in capacities up to 2000 lbs.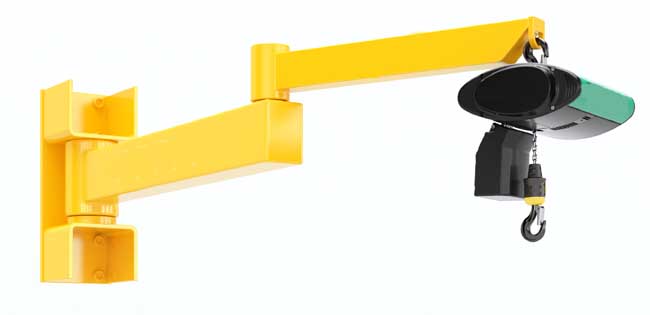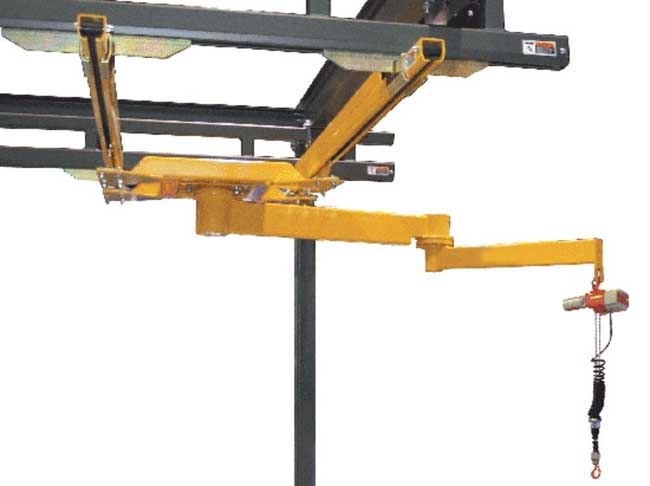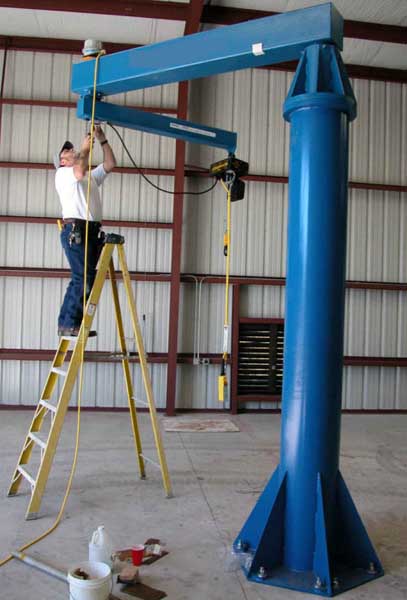 Gantry Cranes

Fixed and Adjustable Height Steel and Aluminum Gantry Cranes provide an economical way to lift materials anywhere in a facility. The wheels enable you to move the gantry around your facility. This is more cost-effective lifting solution for areas of infrequent lifts than a more expensive permanent structure. Our heavy duty end frame design with square tubing uprights, knee braces and channel base provides stable lifting and movement.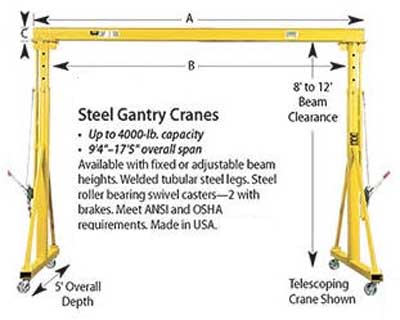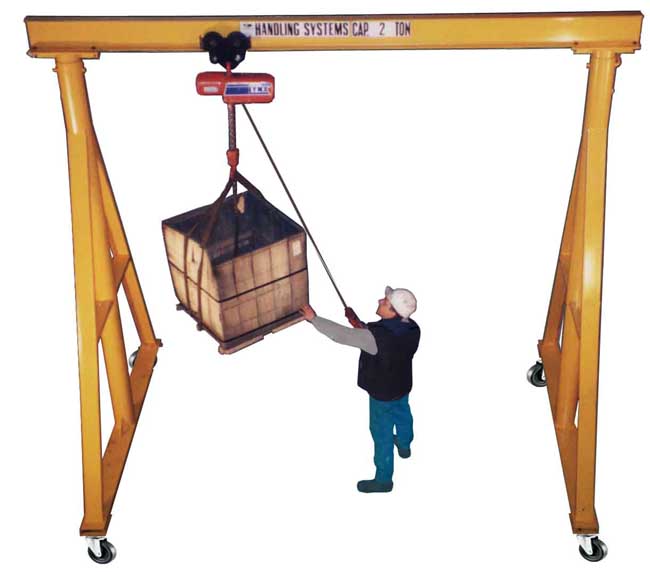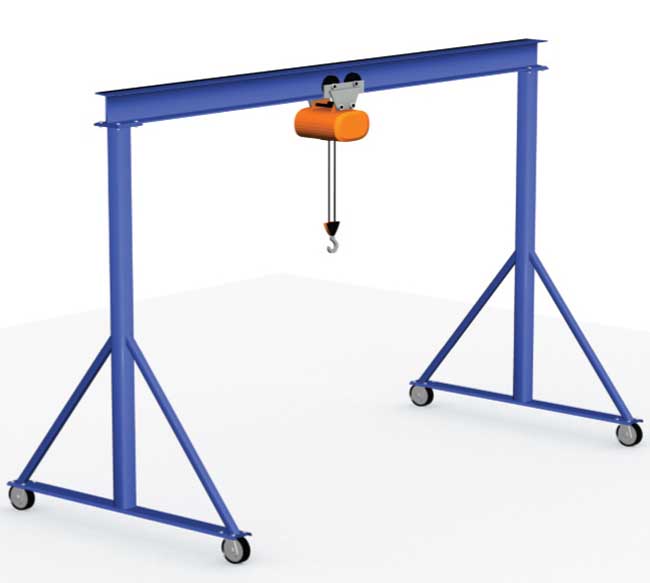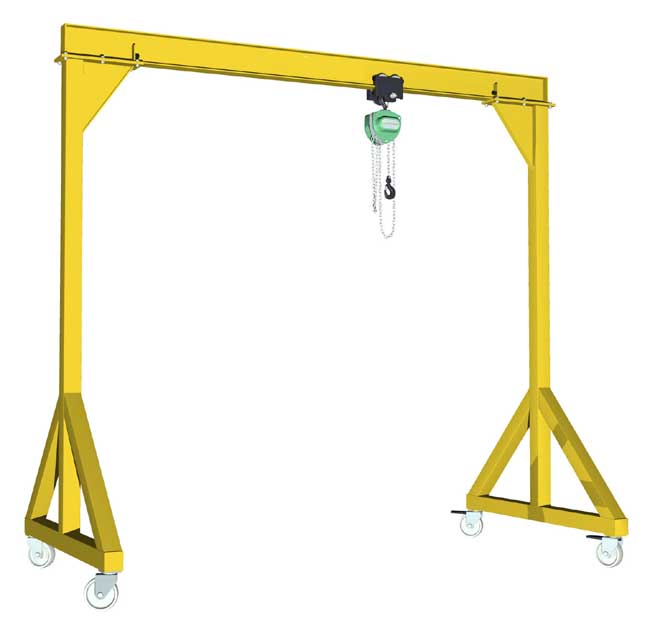 Bridge Cranes
Many overhead lifting applications can be served by cost effective solutions while maintaining quality and expertise that customers have come to expect. We have provided standard industrial cranes and hoists to customers with routine lifting needs in general manufacturing and warehousing. Industrial cranes are equipped with capacities that range from 1/2 to 1000 tons. These cranes are designed to CMAA specifications and OSHA requirements. They're safe, reliable, and require minimum maintenance.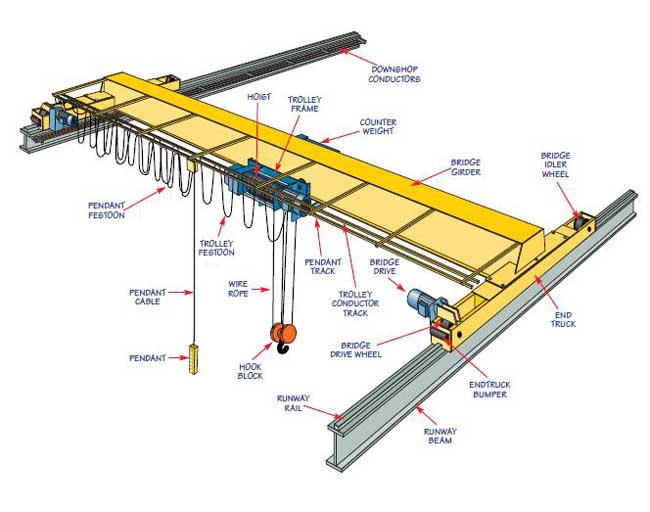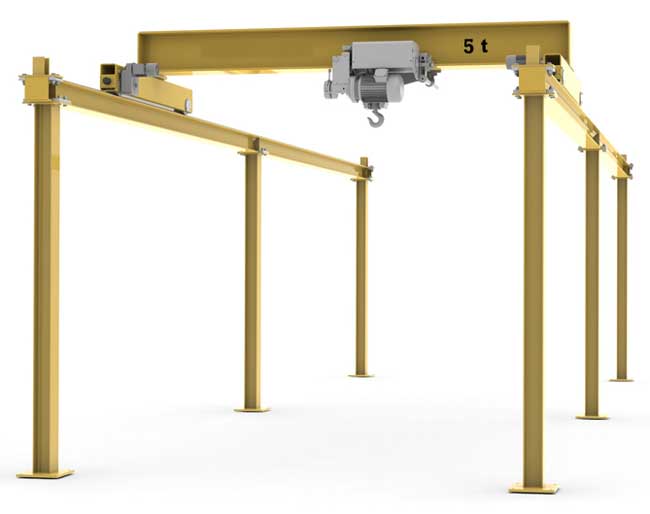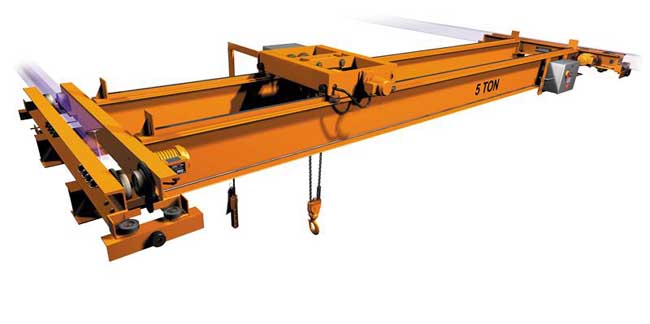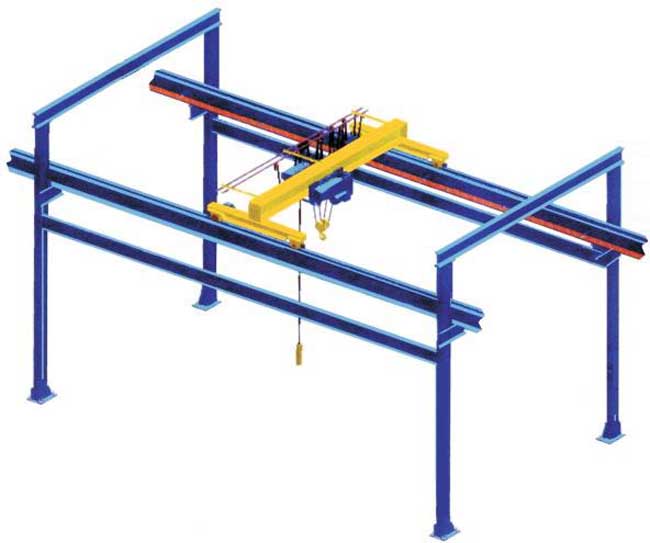 Misc. Cranes
Monorail, Extendable Boom, Portable, Adjustable, Manual, Etc.
Download "Interlock" Crane PDF Download "Telescopic" Crane PDF